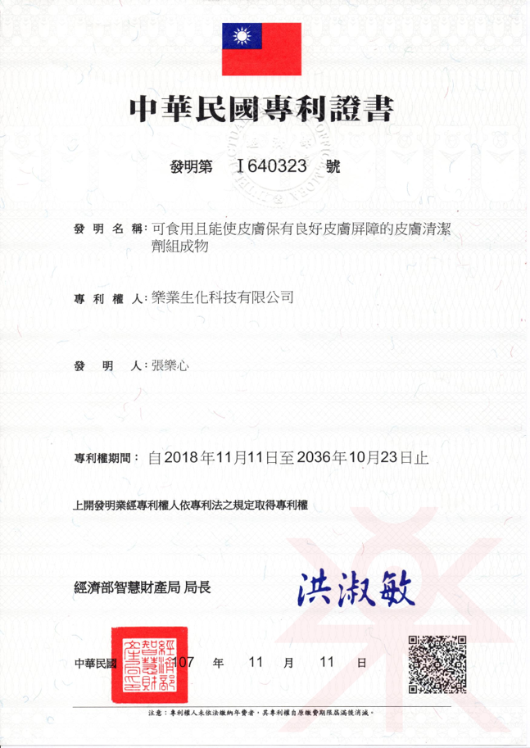 "Barrief®"is the patent ingredient developed by JoyCom Group which is benefit to improve and restore the integrity of the skin structure. The healthy skin structure and skin barrier can effectively protect skin, remain moisture and prevent water loss as well as bacterial invasion, which is the first defense of the skin protection. However, the inferior surfactant which most cosmetic manufacturer add to the cleansing products will strongly irritate the skin and destroy the skin barrier for over-cleaning that will cause sensitive skin, aging, and even penetrate the skin and lead to skin lesion as well as deriving more skin problems.
Being processed with enzyme, "Barrief®"is made of oligosaccharides and vegetable oil. As the first and the only "whole new generation of protective surfactant", the skin-protected patent "Barrief" could be the base of the skin care products. It has been proved that "Barrief®" can clean skin without damaging the skin barrier and the ingredients are even edible.
Features of the patent:
The only protective surfactant: For cleansing the skin without damaging the skin barrier.

Patented gel: For absorbing the grease and moisture the skin.

Harmless ingredients: Edible class ingredients with patented formula.
Taiwan Invention Patent No: I640323The manufacturer for Barrief® belongs to JoyCome Group. To purchase the patented ingredients, please contact "JoyCom Group", the original maker with only verified source of Barrief®.